Play date: February 25th
In honor of Carnival Day
— Welcome song in English (emphasizes printed name recognition as Sweet Peas find their card in a line-up and place it on our Name Ledge)
— Welcome song in Spanish (reinforces names as Sweet Peas sing to their peers)
— Discussion of theme: What is a carnival? Children+Parents named some of the different places they had been to a carnival.
— Storytime: Manner Monster
— Centers
— Poem/Song before we say goodbye
STORY TIME
I searched high and low on our bookshelves for a story with a carnival theme, or even a mention of going to a carnival.  For once, they came up short!! I could have used one of our word dictionary books…however, this provided a great opportunity to share a book I bought with playdates in mind, The Do's and Don'ts by Hayley Rose.  I marked the pages that would work as basic guidelines for a safe carnival experience and shared those, rather than reading through the whole book.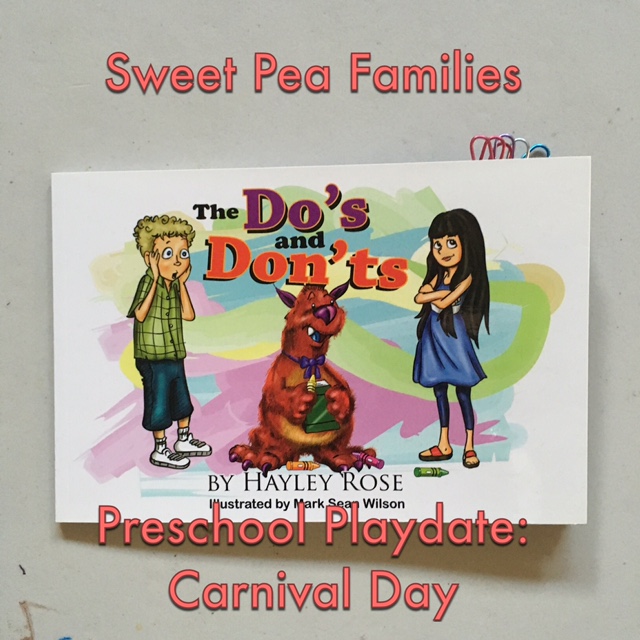 Before breaking for centers, we also shared an tumbling show with our guests. All our homeschoolers take tumbling classes, so they threw together a quick little routine to perform for our guests.  The Sweet Peas were kind enough to show their appreciation by yelling, "More!" when we turned off the music – my big kids were tickled pink!
LITERACY CENTER
What's a carnival without a fishing game?? I chose six letters that the children had seen over the last few months.  The game/pieces are from Discovery Toys, and the letter magnets are from Lakeshore Learning. The sweet peas could fish for lowercase letters and then match them to the correct uppercase letter.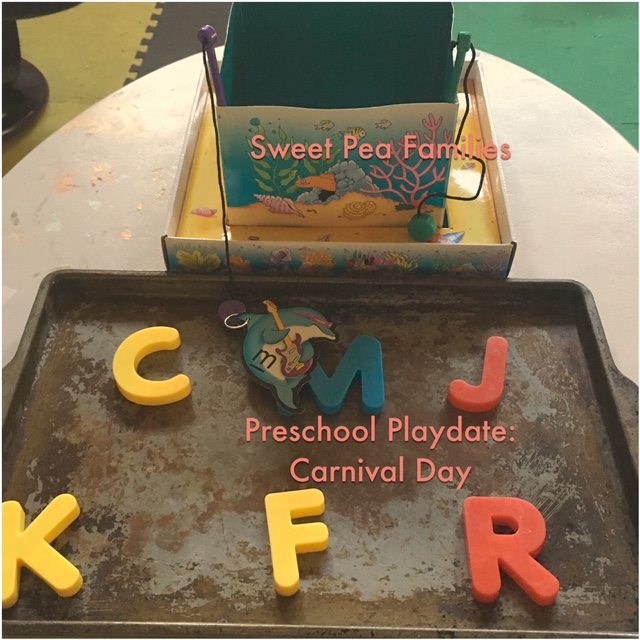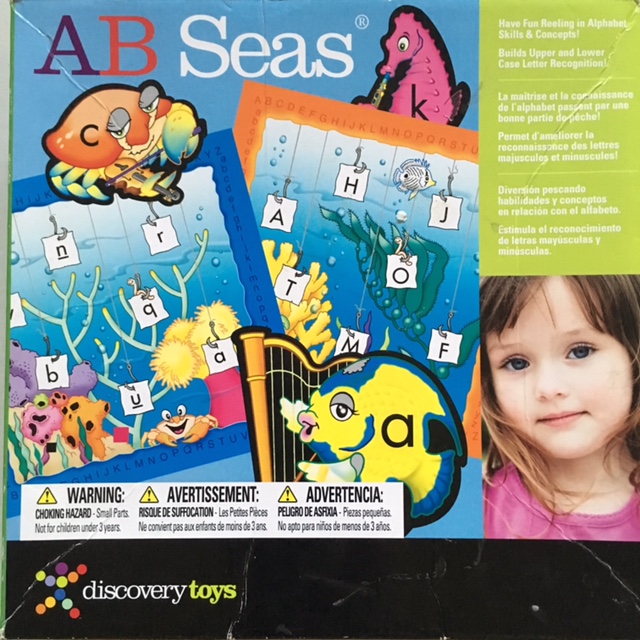 MATH CENTER
This was inspired by the ring toss games on the carnival midway.  I modified a cookie game from Lakeshore Learning (it was a big hit when we did our Cookie Playdate). So I decided to give it a reprise as today's counting game, and also incorporate colors and shapes…hence the Cookie Toss!
Level 1: Practice gross motor skills and simply toss cookies on the plate.
Level 2: Roll the dice and count out the cookies to throw
Level 3: Roll, count, and then name the color and shape on the plate where the cookie landed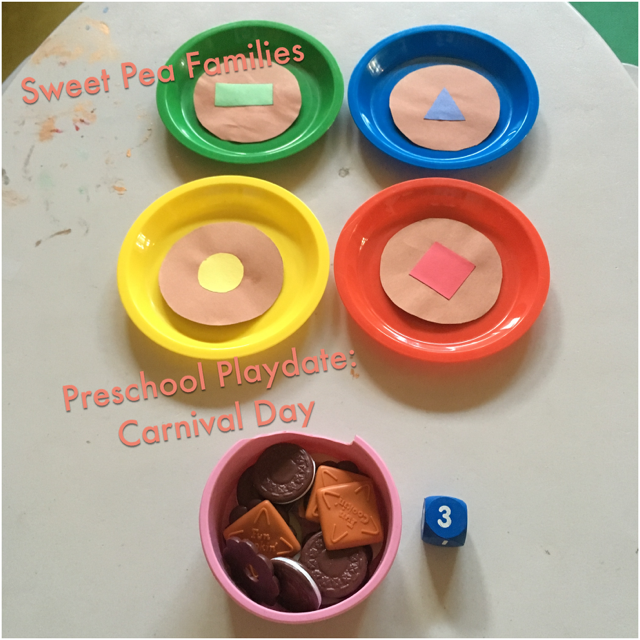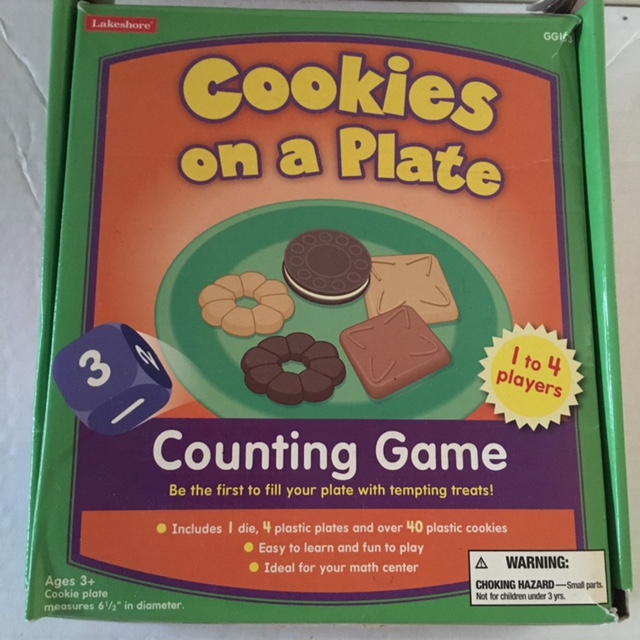 DISCOVERY TABLE
We had three "discovery" centers today:
TUMBLING
Puma and Otter helped the kiddos with some basic tumbling – Otter demonstrated and Puma coached.  They taught our guests spider walks, stoop jumps, somersaults, and straddle rolls.
BEAN BAG TOSS
This was another gross motor skill activity. We stacked up some of our upcycled tins and created a stacking tower with them.  The kiddos took turns throwing a bean bag at the tower to see how many they could knock over with one throw.  The can-counting also gave us the opportunity to work in some math 🙂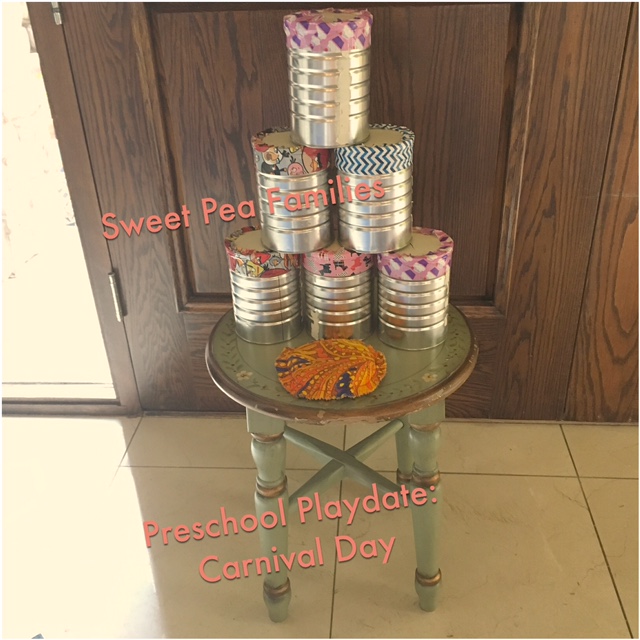 FEED THE DOG
I pulled out this game with all the "in the basket" games that are prominent on carnival midways.  This was a no-pressure fun way to get the bones in the dog's mouth – no tossing involved!  The sweet peas could use the tweezers to work on fine motor skills, or simply pick up the bones with their fingers and put them in front of the stuffed pup or inside the dog's mouth.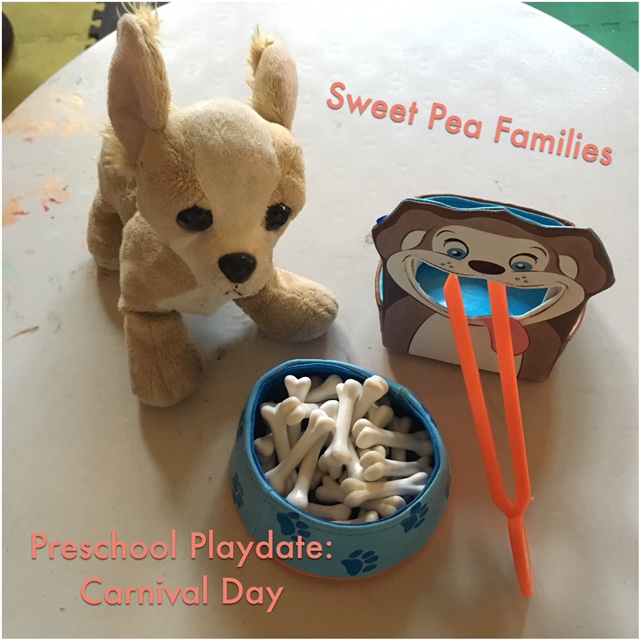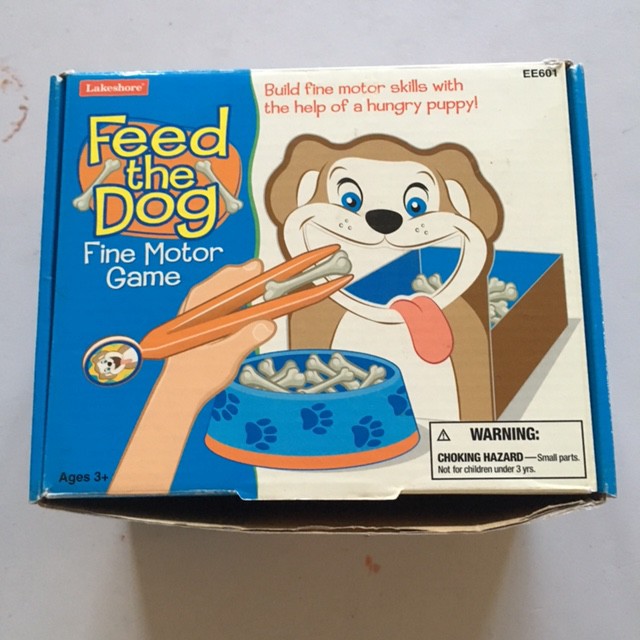 ARTS & CRAFTS ~ Make & Take
There was no planned craft today – I had a couple of ideas that I just didn't get around to executing.  I always have art paper and art supplies around the house.  The group very organically started grabbing sheets of paper and drawing supplies and before I knew it, there was a gaggle of children on the floor having the best time drawing!!
It was a good reminder for me: simple can be enough!!
We finish our Preschool Playdate with a sharing time: each child that wants to share gets to say what (s)he enjoyed the most about the morning.  There were several favorites today: tumbling, bean bag toss, feed the dog, and fishing were all named more than once.
We close with a good-bye song where children are welcome to give hugs.  It helps to set a formal end to the time together so that parents have a clear reason to insist that it's time to go if they have somewhere to be afterwards.
We are taking a two-week break from hosting playdates while we enjoy our Spring Break!  Join me the next couple of Thursdays for a peek inside our vacations at Disneyland + Legoland.  I will take the time to blog about how amazing both theme parks are for our gluten-free family.