We held this playdaye on April 2, which also happened to be Children's Books Day.  It was hard to plan for any specific theme since we invited our guests to bring theire favorite book to share.
Getting the morning off to our regular start:
— Welcome song in English (emphasizes printed name recognition as Sweet Peas find their card in a line-up and place it on our Name Ledge)
— Welcome song in Spanish (reinforces names as Sweet Peas sing to their peers)
— Discussion of theme
— Storytime
— Unsquiggle activity
— Poem/Song before we break for Centers
STORY TIME
Here are the books our guests brought to share:
Opposites by Sandra Boynton
The Hungry Caterpillar by Eric Carle
The Little Blue Truck by Alice Schertle, illustrated by Jill McElmurray
We alternated sharing books with unsquiggle games.
LITERACY CENTER
You can read the instructions for this center in the photo below.  I wrote the child's name on an envelope, then put their "carrot" letters inside the envelope. They had to find their name, and then sort their letters to spell their name.
We added another component to this center by having the children separate the stuffed animals into two groups: carrot eaters and non-carrot eaters.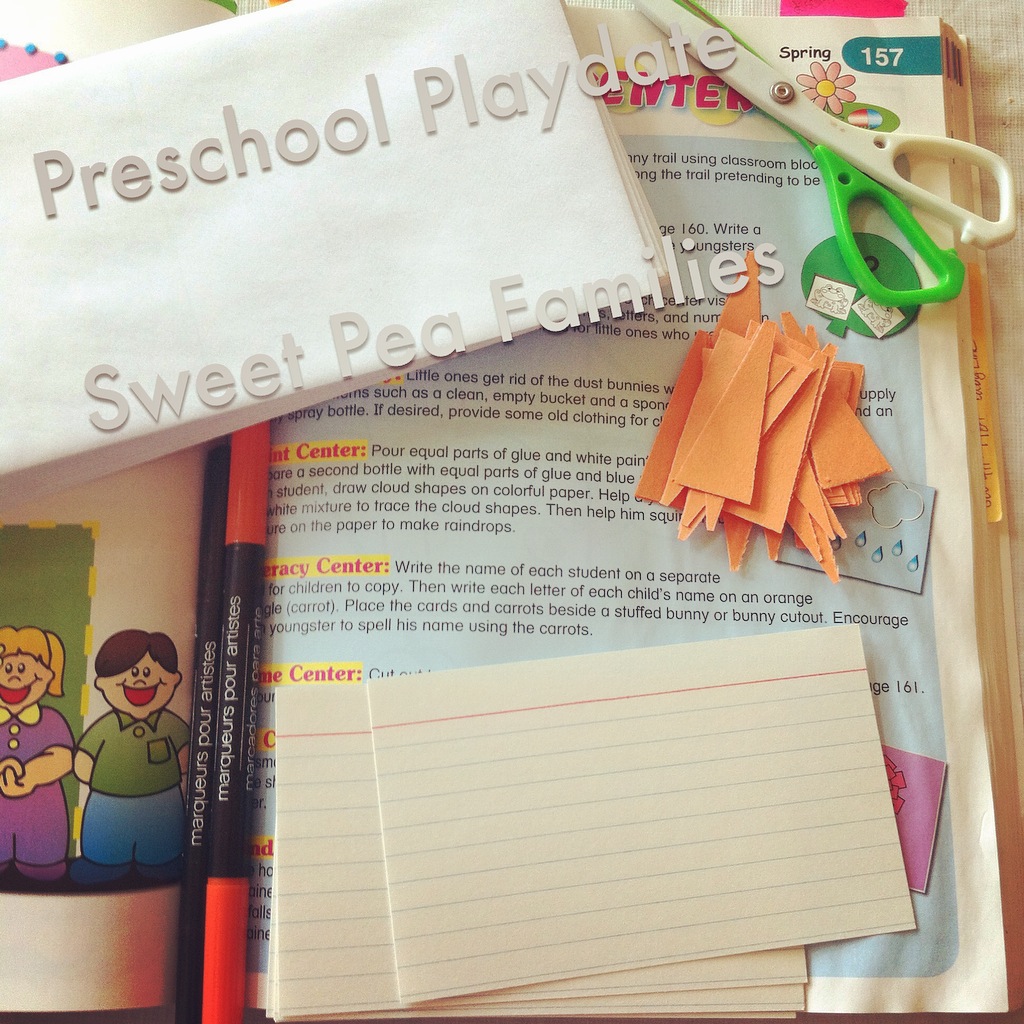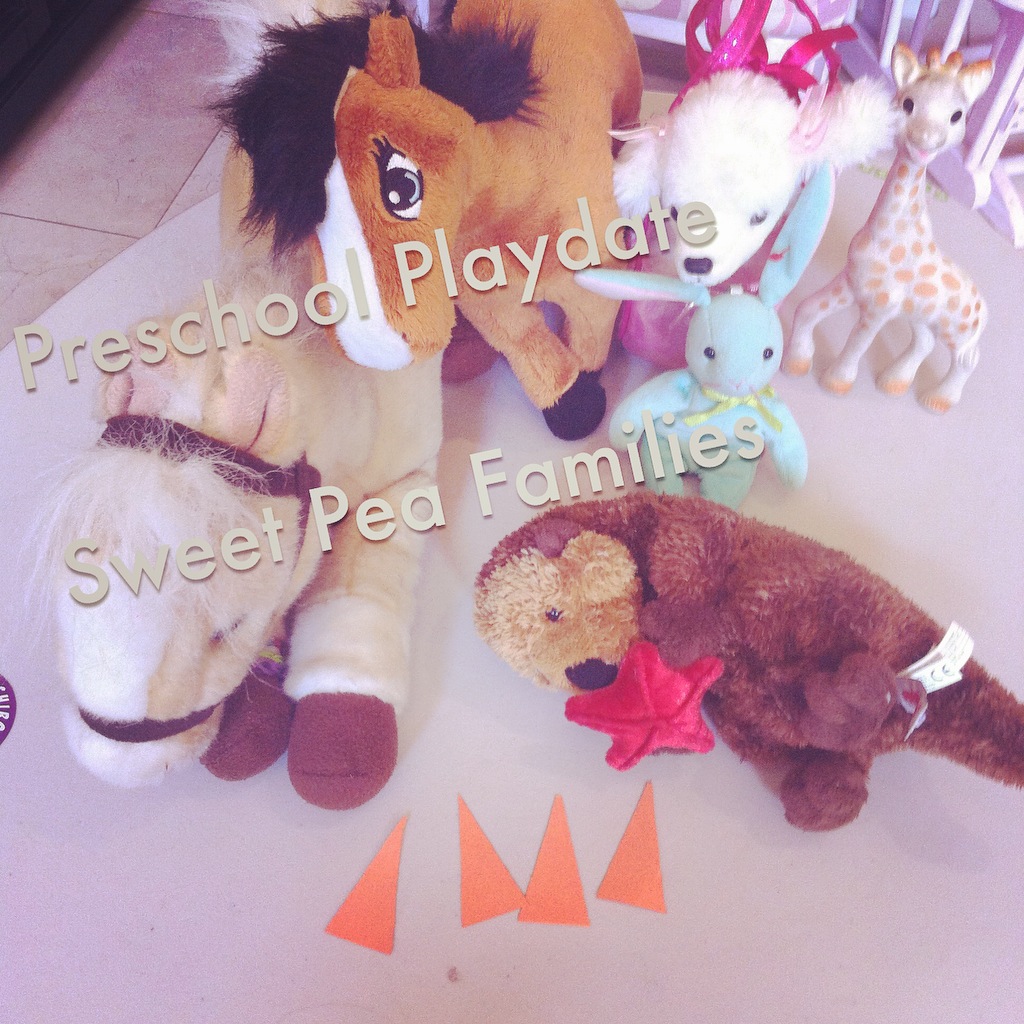 MATH CENTER
This was a simple sorting center since I didn't have a theme to guide me.  We used buttons and egg cartons for this activity.  The kiddos could sort by color and/or by shape on this one.  Another idea was for the parents to start a pattern and have the children finish the pattern.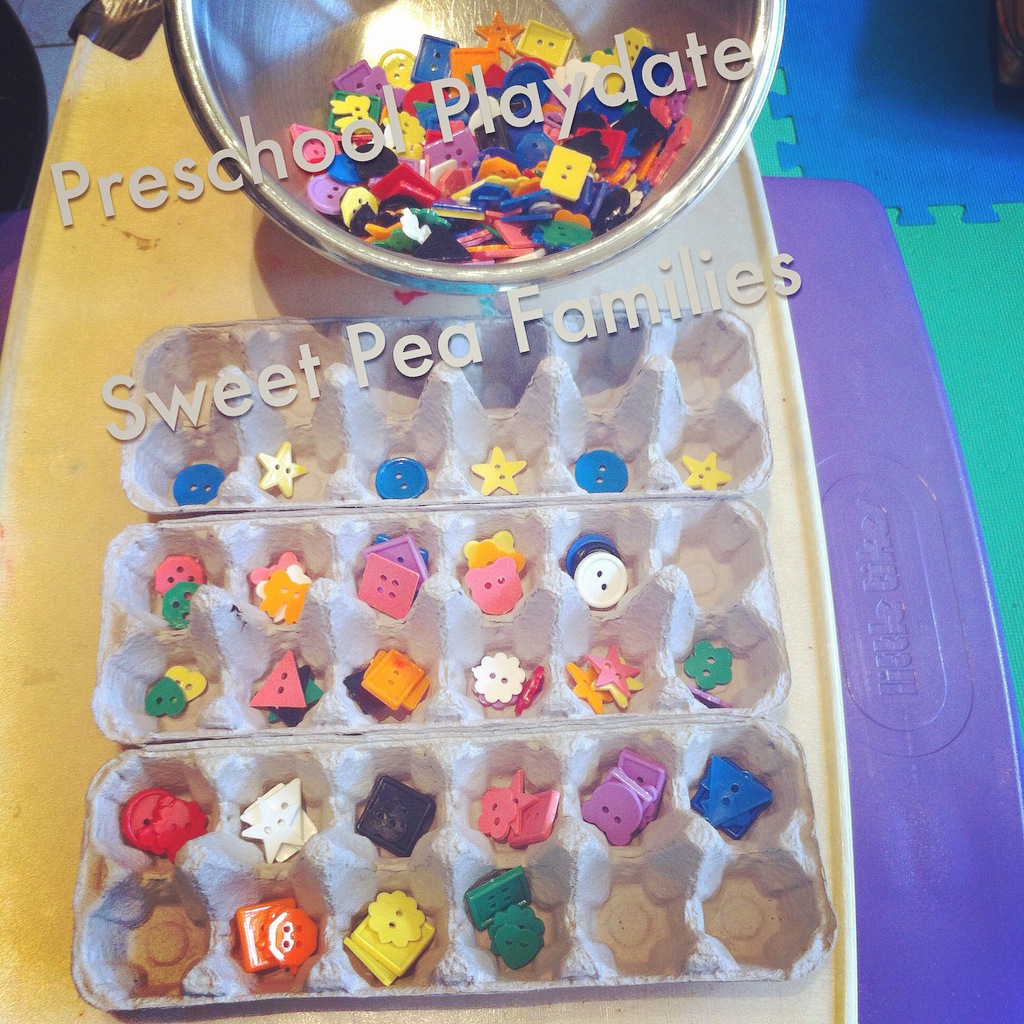 DISCOVERY TABLE
Another improvisation since the there was not a particular specific book/theme.  I chose containers with different size holes so that the kiddos could experiement and see what kind of "rain" would fall on the boats.
They could talk about small and large, fast and slow, sink and float.  They could also talk about the different kinds of rain: drizzle, sprinkle, rain, storm, hurricane.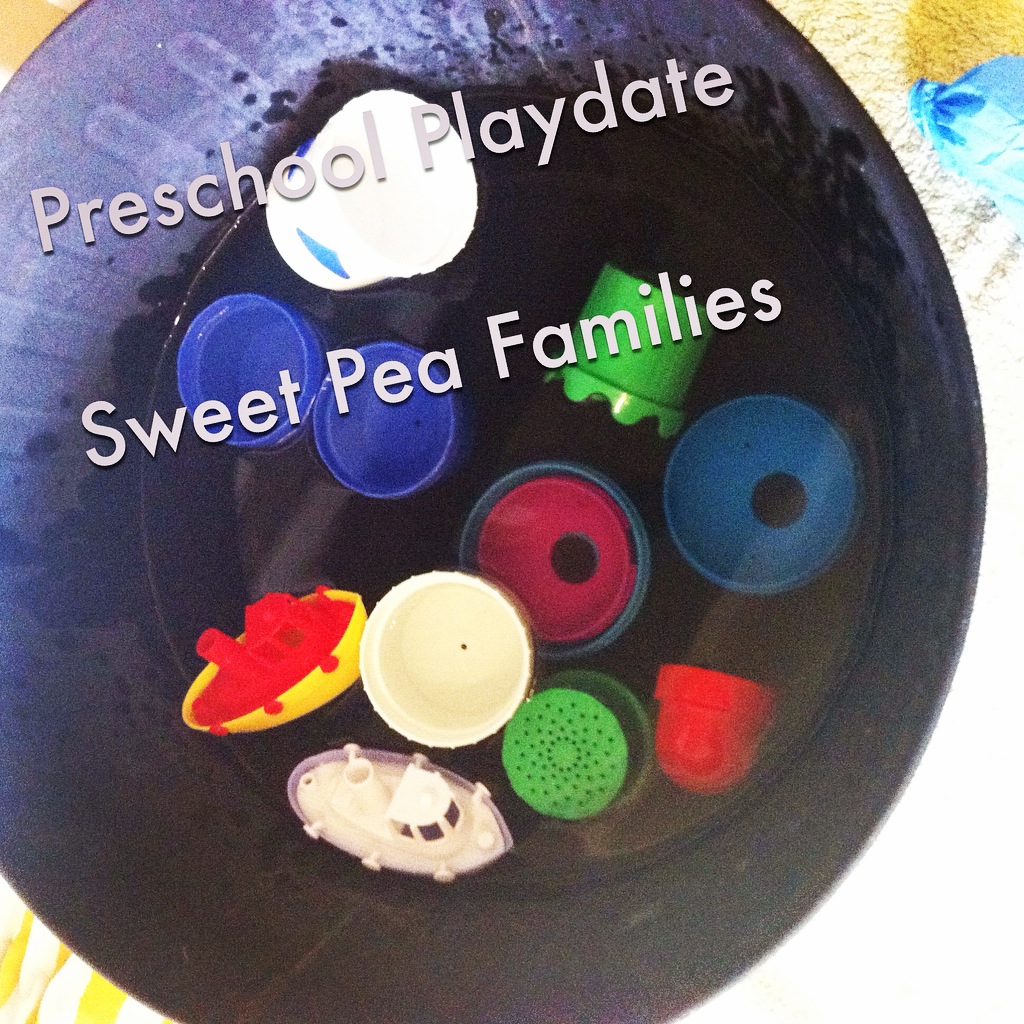 ARTS & CRAFTS ~ Make & Take
This idea and pattern came from the Toddler Calendar.  I printed the duck on white and yellow cardstock, and cut out the umbrellas from some fun Spring paper we have in our stash.  Kiddos used glue to put it all together, and then the cotton swabs to paint the rain.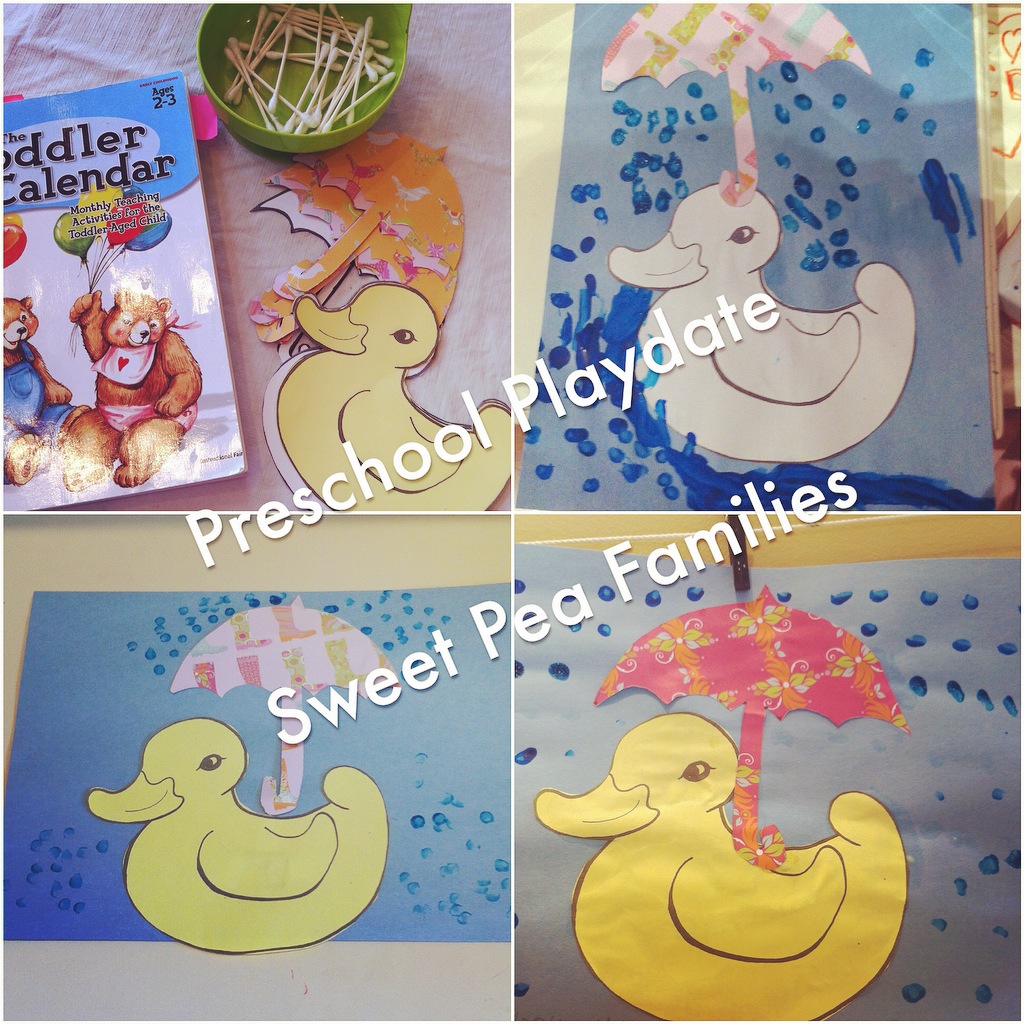 We finish our Preschool Playdate with a sharing time: each child that wants to share gets to say what (s)he enjoyed the most about the morning.  We close with a good-bye song where children are welcome to give hugs.  It helps to set a formal end to the time together so that parents have a clear reason to insist that it's time to go if they have somewhere to be afterwards.  Otherwise, the kiddos and parents are welcome to stay and play until the music teacher for our older Sweet Peas arrives.