We are back with "sneak peaks" into our daily activities!  One of our favorite days of the week is Thursday, when we host Preschool Playdates for our alumni families.
Our first playdate for the 2016-2017 school year fell on the celebration of "Hat Day" on September 15th. We had lots of fun exploring around hats and the letter "H".
STORY TIME
Harry's Hats, by Ann Tompert, illustrations Marcelo Elizalde
I picked this book because of it's obvious tie-in to our theme. I also like it because it helps teach the days of the week.  We follow the main character, Harry, through a week where he wears different hats and enjoys different activities.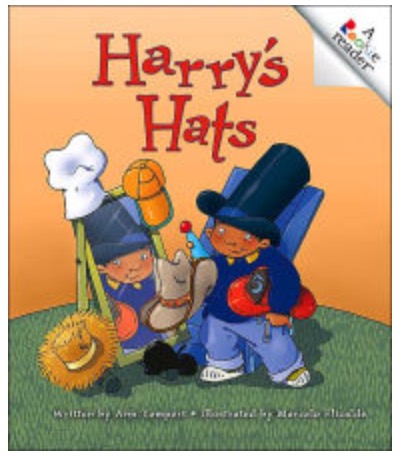 LITERACY CENTER
This week we kept it simple.  I put out mini-whiteboards and dry erase markers so that the Sweet Peas could explore writing.
We also had this "H" sound box for the children to play with different toys that either showed the letter H or started with the letter H.  The items included: handbag, hair bows, headband, and horses. Other great "h" words: house, hippo, hydrant – we didn't have small toys to represent those!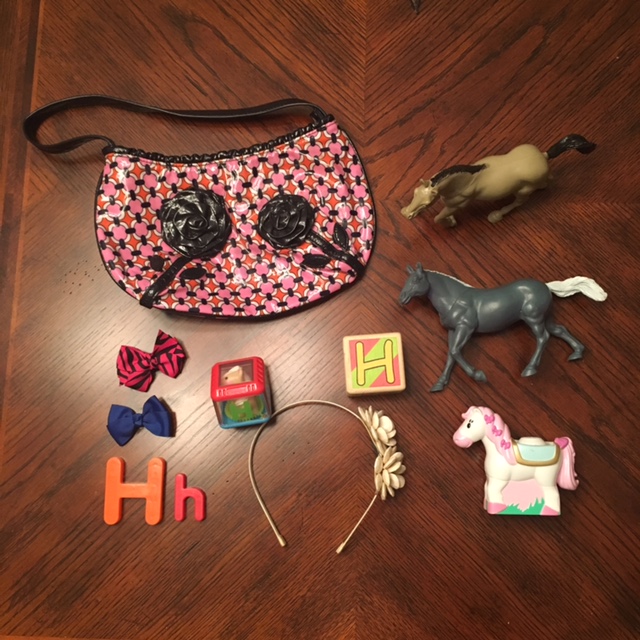 MATH CENTER + IMAGINATIVE PLAY
We used hats for imaginative play, counting, and sorting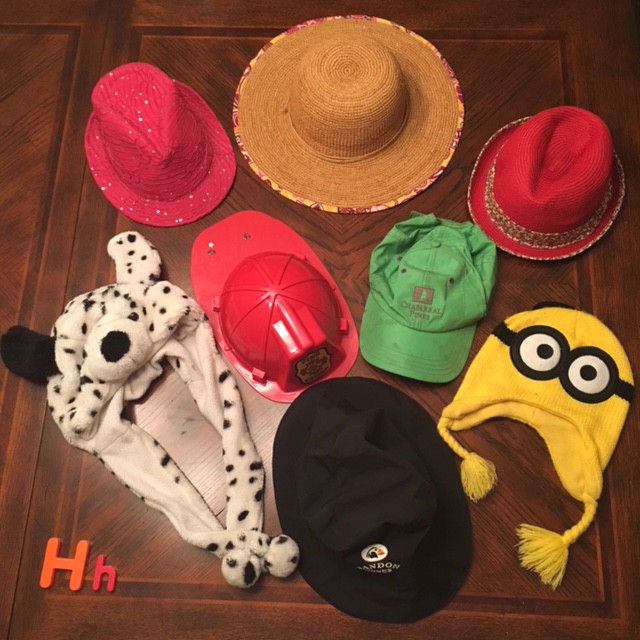 ARTS+CRAFTS
Craft hat and magnet play!
We upcycled some oversize coloring pages the kiddos had outgrown, then we folded the colored papers into hats! They enjoyed wearing the points in front and on the side.
You can also use the letters to teach sounds and upper case and lower case, as well as reinforcing the theme.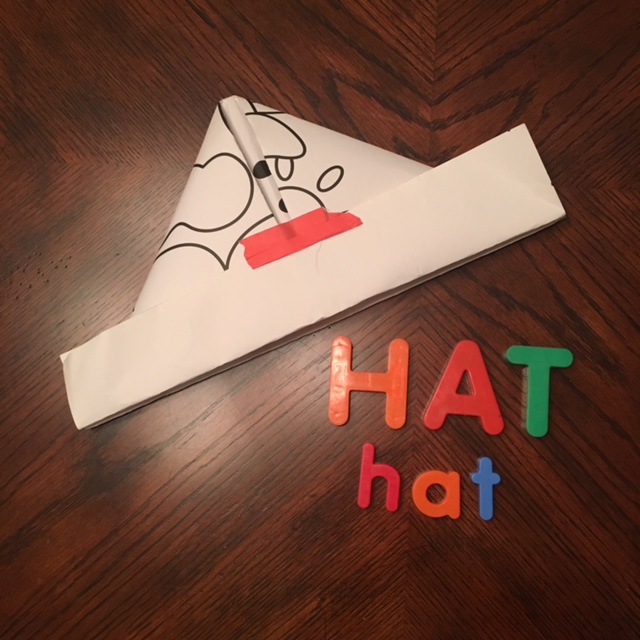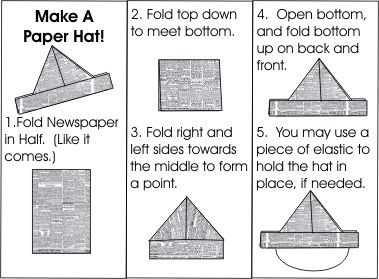 Instructions from http://www.hittyprintmini.julieoldcrow.com/camp/camp2005.htm
We finish our Preschool Playdate with a sharing time: each child that wants to share gets to say what (s)he enjoyed the most about the morning.  We close with a good-bye song where children are welcome to give hugs.  It helps to set a formal end to the time together so that parents have a clear reason to insist that it's time to go if they have somewhere to be afterwards.
Next week: Fall Fun!!