THEME: Camping – because our house was a mess and we needed to play outside
Play date: May 12, 2016
— Welcome song in English (emphasizes printed name recognition as Sweet Peas find their card in a line-up and place it on our Name Ledge)
— Welcome song in Spanish (reinforces names as Sweet Peas sing to their peers)
— Discussion of theme: what do you do when you go camping? what do we take?
— Storytime
STORY TIME
I read the Sweet Peas the Spanish version of "Clifford Takes a Trip" by Norman Bridwell.  It afforded the opportunity for lots of conversation…the tent, fire safety, and how to interact with wildlife!!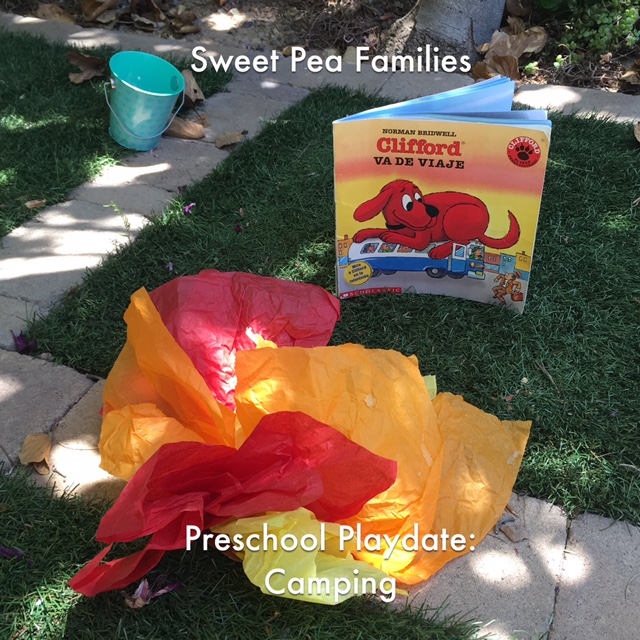 LITERACY CENTER
Skipped this today – we ended up with two math stations! And I also wanted to leave lots of space for imaginative play.
MATH CENTER
We brought back the clothesline numbers…because usually there are no washing machines when camping!! The kiddos had fun with the clothespins – and being outside, the "shirts" were flapping in the breeze. We could talk about how the wind helps clothes to dry when we hang it out to dry.
Charger created our second station – he made a game out of numbered tents…and remembered that we went up to six…and he made matching number cards – you can see it in the picture of the camp-out play stations below.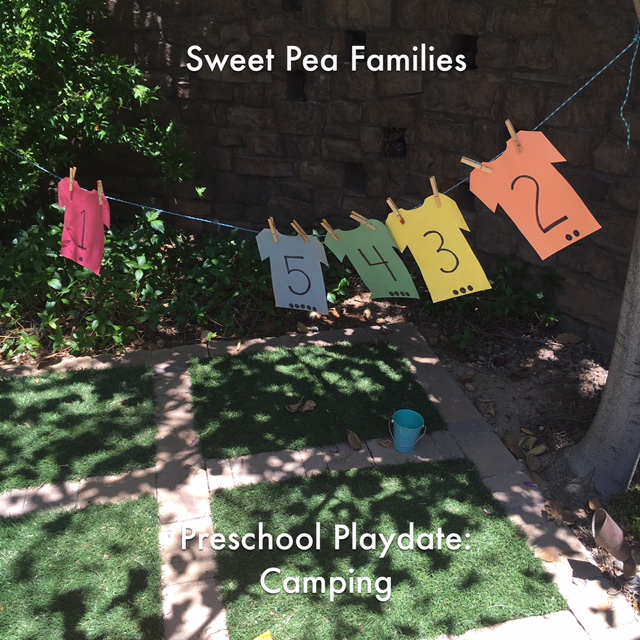 DISCOVERY TABLE
This week we incorporated sensory play and imaginative play.  We used water beads and plastic fish for one station, and then set up three different "camp-out" stations around the front yard for the children to explore.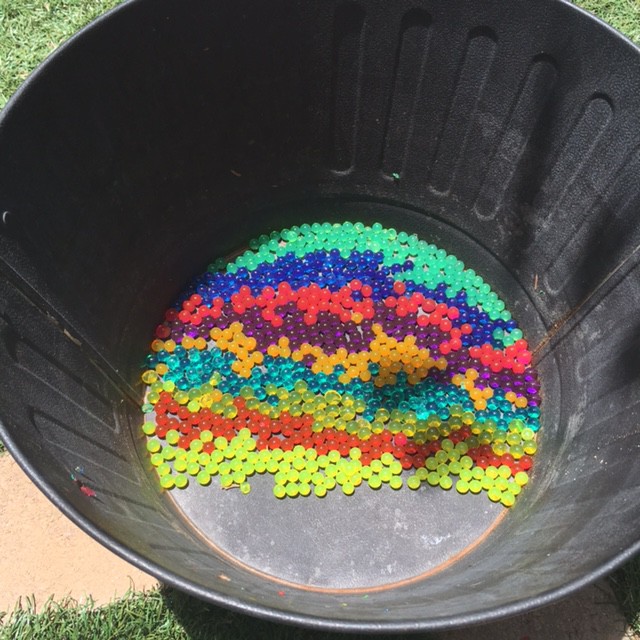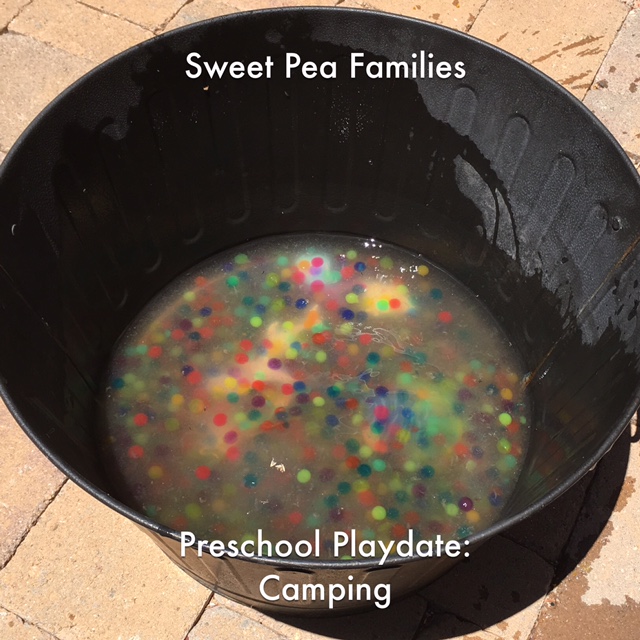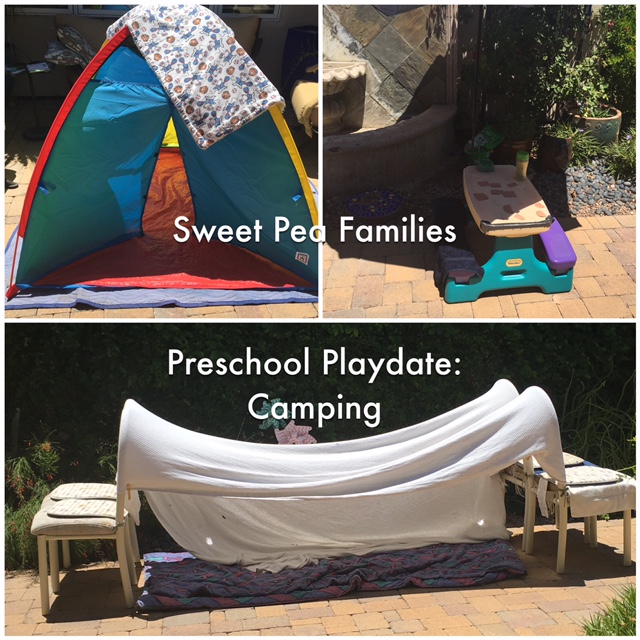 ARTS & CRAFTS ~ Make & Take
This was a craft inspired by our 18-inch dolls. The arts & crafts books created by Mattel for these dolls encourage children to get creative and make their own accessories. In that spirit, I thought of a cute camping craft that would be easy, and without incorporating the real sugar in marshmallows!! So we made these "marshmallow" treats to play with around our "campfire" and then we sang one of my favorite songs from Girl Scouts, "Make New Friends".
We finish our Preschool Playdate with a sharing time: each child that wants to share gets to say what (s)he enjoyed the most about the morning.  The big winners today were the sensory water beads and the roasting marshmallows craft.
We close with a good-bye song where children are welcome to give hugs.  It helps to set a formal end to the time together so that parents have a clear reason to insist that it's time to go if they have somewhere to be afterwards