Playdate: May 19, 2016
Inspiration: Heat…it's getting hot in AZ 🙂
— Welcome song in English (emphasizes printed name recognition as Sweet Peas find their card in a line-up and place it on our Name Ledge)
— Welcome song in Spanish (reinforces names as Sweet Peas sing to their peers)
— Discussion of theme
— Storytime
— Unsquiggle activity
— Poem/Song before we break for Centers
Storytime:
Somewhere in the Ocean by Jennifer Ward, illustrated by Kenneth J. Spengler
Delightful counting book written in rhyme. Features ocean mother-baby families, and supposedly there are hidden numbers in all the illustrations. I say supposedly because I don't see them – the sweet peas can find them though.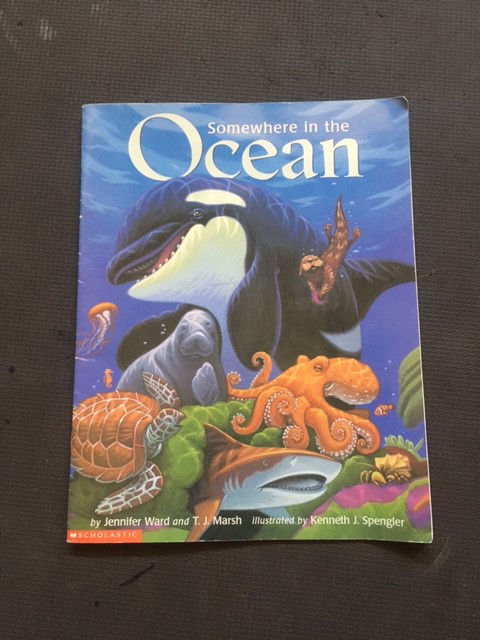 Literacy Center:
What's water day without a little mess?
Since it was the last play date, we went all out with our messiest literacy station do date. The sweet peas could draw letters, names or words in the shaving cream with their fingers or the Popsicle sticks…or simply have a fun sensory experience.
Math Center:
I incorporated water beads in this station since they were such a hit last week. The bottle caps were in one container, and the water beads in another. The beads could be counted to match the number on the bottle cap, or take it one step farther and sort by color and number. If the sweet pea isn't ready for 1-1 correspondence, sorting to match the bottle cap and counting how many are going into the cup is a good start.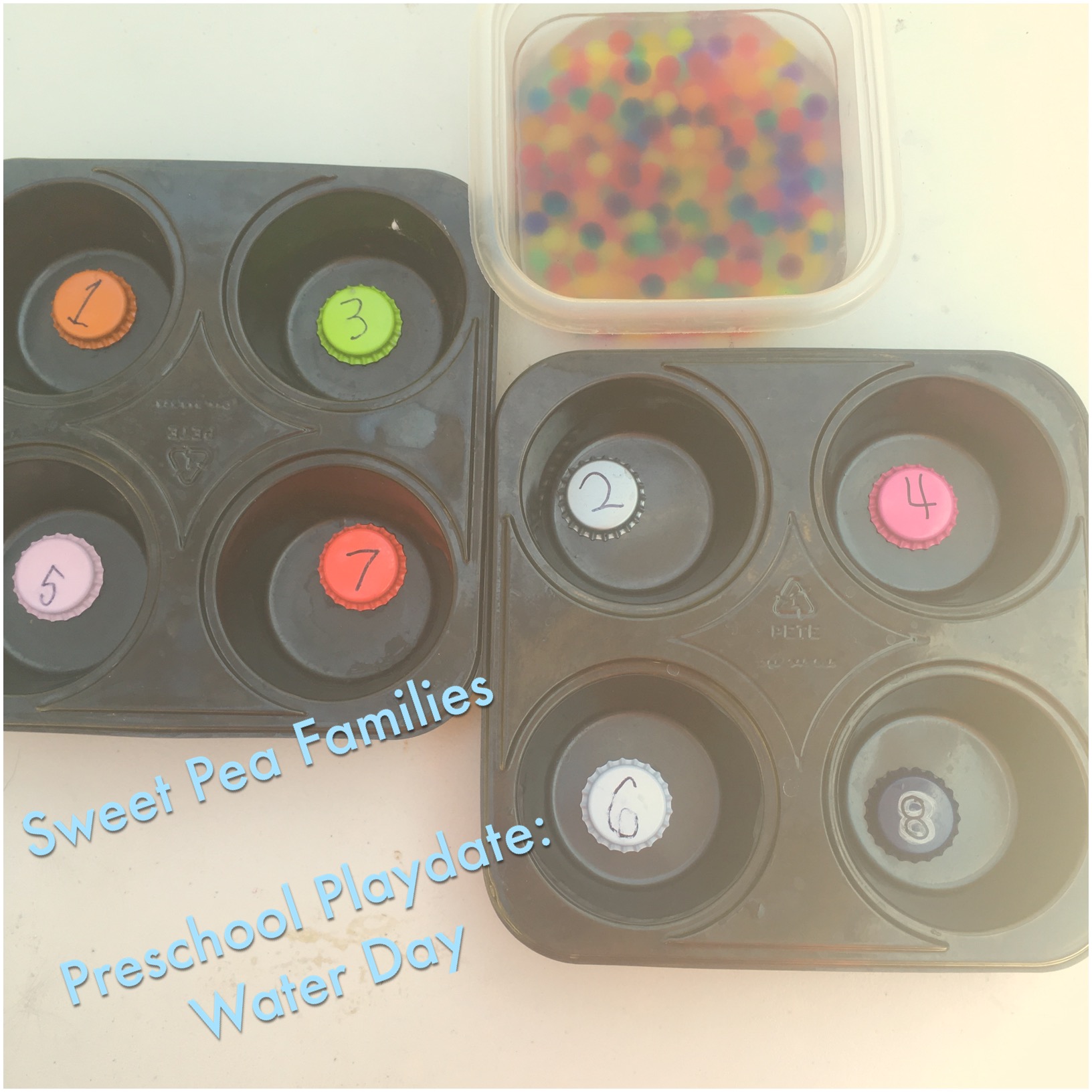 Discovery Center:
Keeping it simple with brainbow water beads. Water+beads+containers+toys=
hours of entertainment.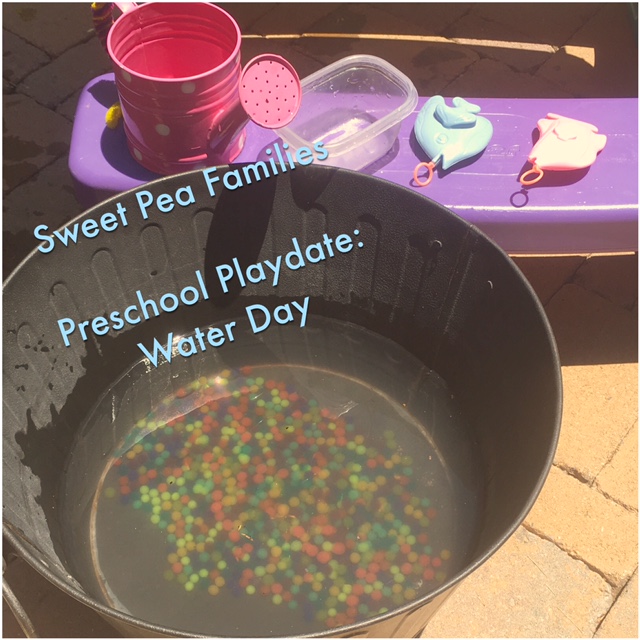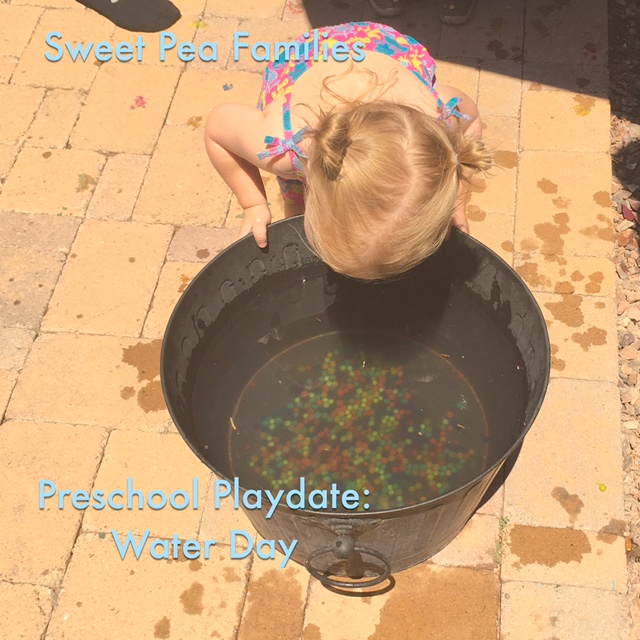 Arts and Crafts:
Puma and I-Bear made no-cook play dough so that the sweet peas could have a nice take-home from our last playdate of the season. The sweet peas got choose their color(s) and enjoy mixing the color into the plain dough.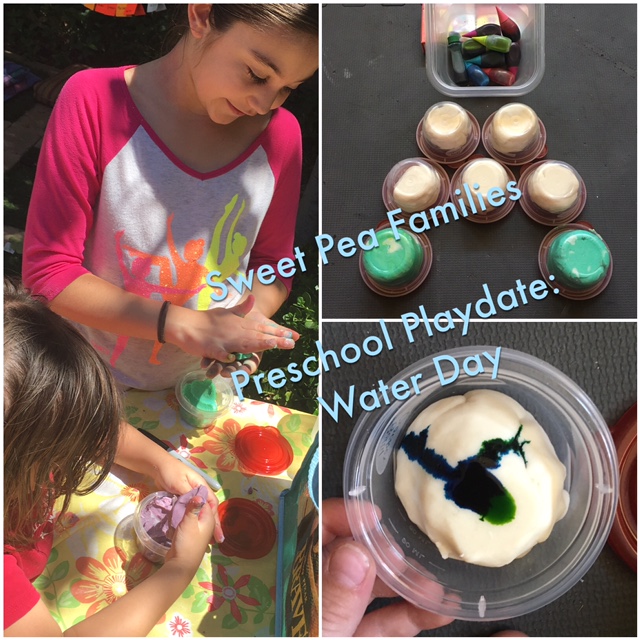 This time we finished with water play just before our goodbye poem and song…it was so much fun to see the kiddos enjoying the water balloons 🙂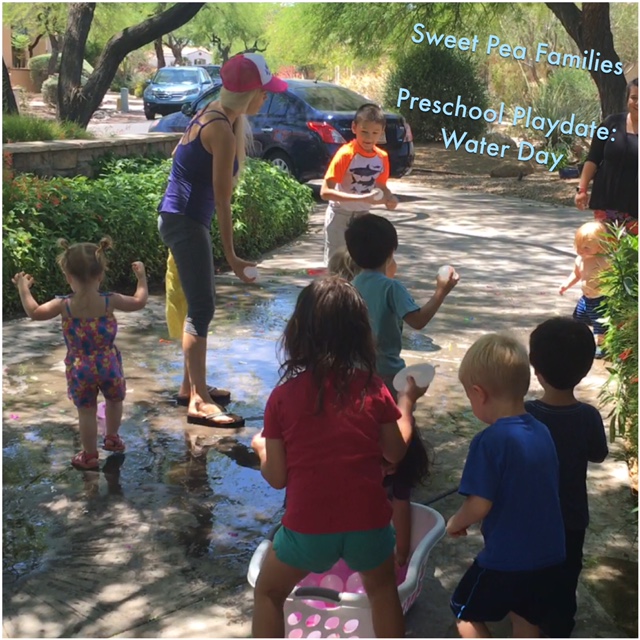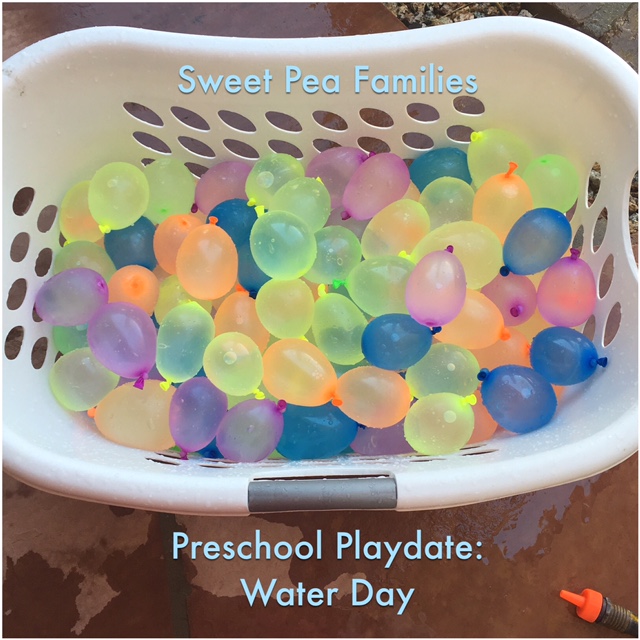 We finish our Preschool Playdate with a sharing time: each child that wants to share gets to say what (s)he enjoyed the most about the morning.  We close with a good-bye song where children are welcome to give hugs.  It helps to set a formal end to the time together so that parents have a clear reason to insist that it's time to go if they have somewhere to be afterwards.