This unit was a fun one to put together.  It came together with inspiration from Nick, Jr of all places.  They have a section on Black History Month with **lots** of printables.  Check out the links under each activity.
We started the same way:
— Welcome song in English (emphasizes printed name recognition as Sweet Peas find their card in a line-up and place it on our Name Ledge)
— Welcome song in Spanish (reinforces names as Sweet Peas sing to their peers)
— Discussion of theme
— Storytime
— Unsquiggle activity
— Poem/Song before we break for Centers
Book for Black History theme: Our Children Can Soar by Michelle Cook
Collaborative illustration – each historical figure is presented by a different artist.
Beautiful illustrations and simple prose highlighted some standouts in US history – it is perfect for this age group.  It was literally the last book I picked up after almost an hour at the book store. I am so glad I am persistent!!  I hope there is a follow-up version in the works.  While there are many acheivers mentioned in this volume,  there are other African-American luminaries I would have like to have seen included.  Overall it is a beautiful book and served its purpose to raise awareness that people of color have contributed to US history, and have their own rich cultural heritage alongside the predominantly Anglo-European historical perspective.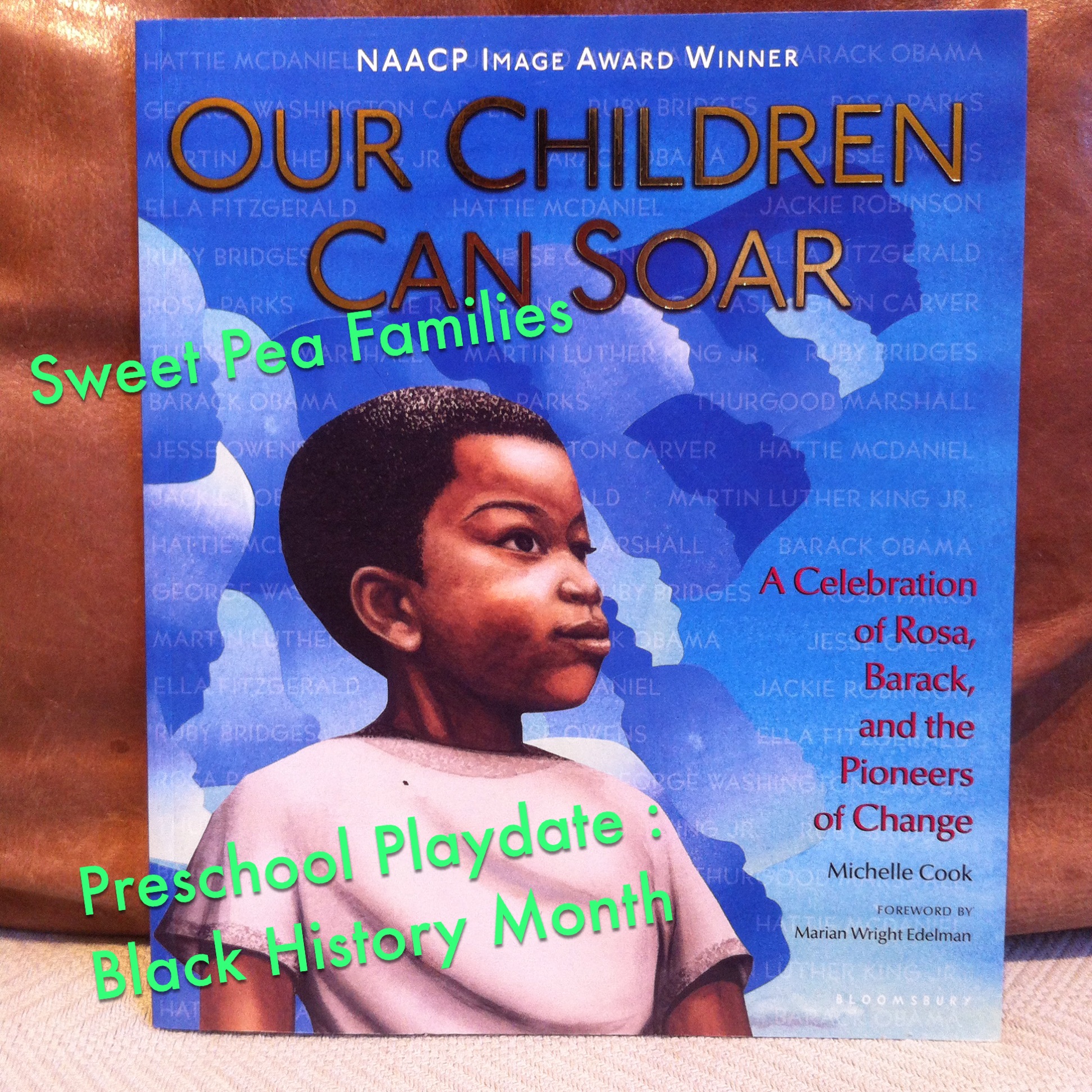 Poem for Black History theme from The Best of Mailbox Songs & Fingerplays Book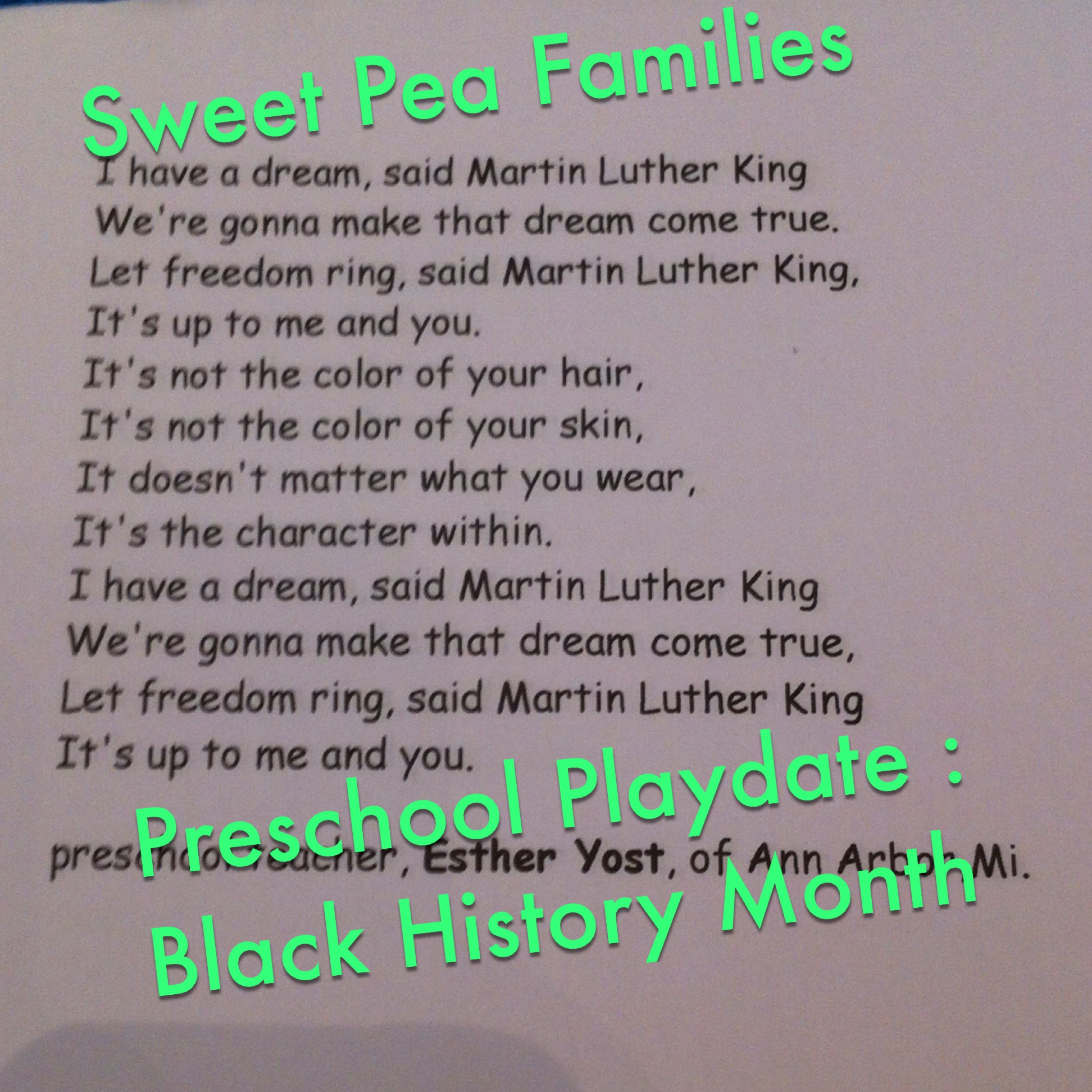 LITERACY CENTER
I incorporated cards from the Nick, Jr. printable sets (Artists, Athletes, Inventors) and had the Sweet Peas match the magnet letters to the first letters in the people's names.  Parents could read the card to the Sweet Pea – if a little one had a longer attention span, they would listen to the all the text on all the cards.  If they had a shorter attention span, parents could give them the highlights.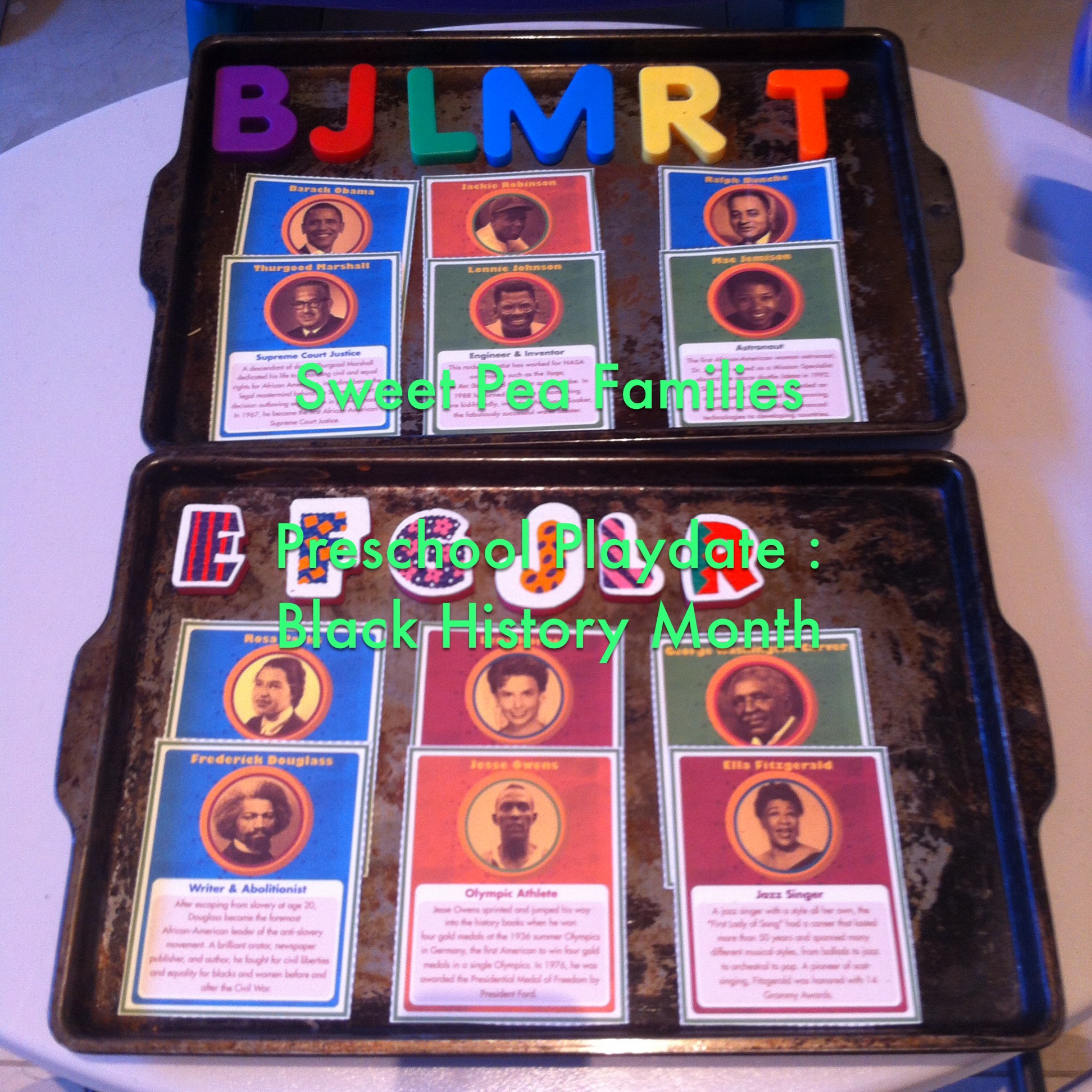 MATH CENTER
We brought the clothesline and clothespins back since we had a different set of Sweet Peas joining us, and this activity is usually a favorite when we finish up and share about our morning.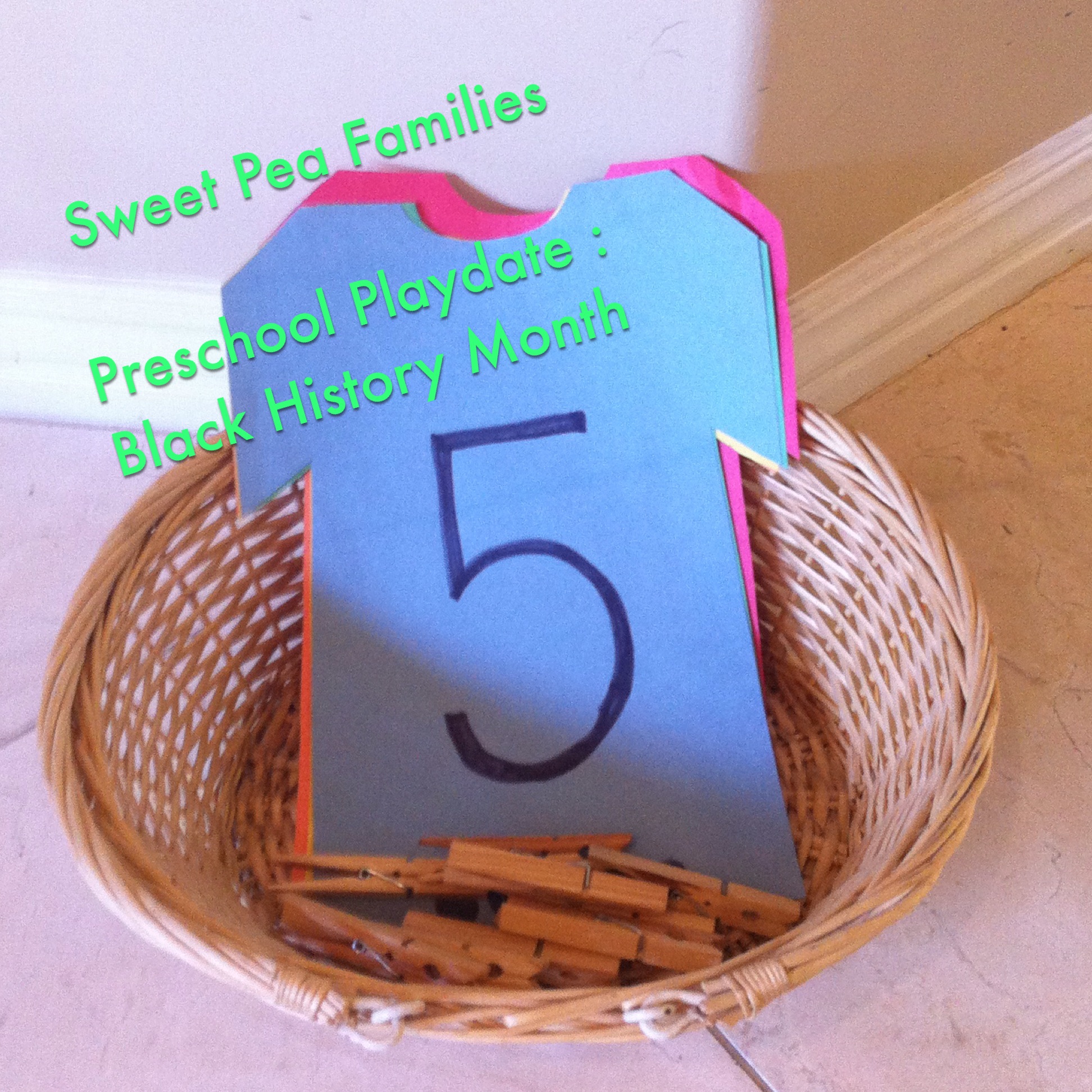 ARTS & CRAFTS ~ Make & Take
One of the featured inventors in the Nick, Jr. printable coloring pages invented the ice cream scoop! I printed out the coloring page, and then we punched out circles and cut out triangles so kiddos could create and paste their own ice cream creations on their coloring page.

DISCOVERY TABLE
We incorporated Alfred Cralle and his invention of the ice cream scoop in our discovery activity.  We pulled out all our ice cream play sets and let the Sweet Peas explore textures; and also do some imaginative play as they made ice cream for the parents and for each other.
Other printable coloring pages we didn't use – they will come in handy to inspire other activites as we do this theme again next year:
PEOPLE
WOMEN
We finish our Preschool Playdate with a sharing time: each child that wants to share gets to say what they enjoyed the most about the morning.  We close with a good-bye song where children are welcome to give hugs.  It helps to set a formal end to the time together so that parents have a clear reason to insist that it's time to go if they have somewhere to be afterwards.  Otherwise, the kiddos and parents that don't have to leave stay and play until the music teacher for our older Sweet Peas arrives.
I hope you enjoyed the tour through our Black History Month theme.  This was a very emotional day for me.  Even though we are not African-American, my mom's family has immigrant/Texan migrant worker roots, and stories of how people of color overcome adversity to succeed against all odds is near and dear to my heart.