I am still completely engrossed homeschooling our four Sweet Pea Kids.  It is going so well – so far we are seven weeks in and this year has been a dream…maybe because I am not stressing myself out with too many "balls in the air" or "irons in the fire" or "insert your metaphor here".
There is still one doula/student baby due in November…and just in time for that birth I have an awesome bag with all the pockets and zippers and organizing spaces.  I love the mermaid-water theme for birth – what do you think??
Right now we are in Austin, TX so I can attend the Birth Without Fear Conference – SO EXCITED!!  I opted for this instead of a Mommy-Con event this year.  I am looking forward to enjoying it as a recharge for our Bradley Method classes.  My plan is to fill up my notebook with lots of notes for inspiration and maybe, or maybe not, turn them into blog posts over on our Sweet Pea Births blog.
It is also the last day for an online auction to benefit Julie of The Progressive Parent.  Pictured below is the Sweet Pea Births Prize Package for the Silent Auction:
Make your bids HERE:
http://www.32auctions.com/JulieAndKids
You do not have to be local to Arizona for the Healthy Pregnancy Class.  If you have an internet connection and a webcam, I would be happy to teach you over the internet! I will put the class handouts in the mail with the other items in the prize package.
Here is a a note from Amy Brown of Zen Parenting that explains more about the fundraiser:
Our beloved Julie of The Progressive Parent needs our help. A silent auction will be held in her honor Wednesday, October 22nd at 6 a.m. EST through Friday, October 24th 10 p.m. EST. This will take place entirely online.
Your contributions will go directly to Julie and her children, making it possible for them to experience the independence we all enjoy and take for granted – the freedom of owning a car.
Zen Parenting and all the other generous donors hope you'll find it in your heart to give freely as we continue to work toward our goal for Julie. People helping people – that's what it's all about.Happy bidding! And may the odds be ever in your favor. (That's right, I said it.)
Zen Parenting for The Progressive Parent
Zen Parenting and The Progressive Parent are so-called "mommy blogs," but really so much more. The two of us have grown up together in the blogosphere. In the process, we've become close. In the process, one of us lost a child to sudden unexplained death in childhood (see SUDC.org). In the process, we became a support system to one another. In the process, we got here, where Zen Parenting is doing her part to help The Progressive Parent, because, we are all one, we both live by the philosophy that to whom much is given much is expected, and we are looking to be examples of compassion and love for our children and our children's children.
The last thing going on is all the planning for the Bradley Day Family Picnic.  Yours truly is heading up the committee that is organizing an event to promote Dr. Bradley and healthy pregnancies-birth-babies-families.  You can read more about that event HERE.
Here is your invitation to join us: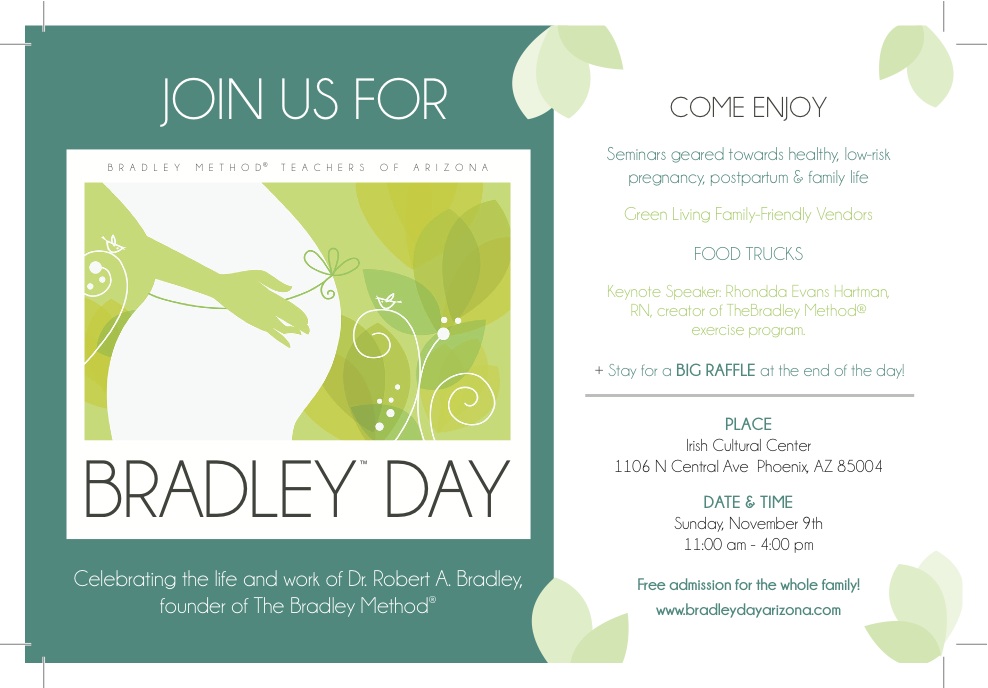 So that is what is going on in our world…we are excited for Cassandra's upcoming birth…we will be back to more regular posts once she settles into her new normal after her babymoon and we get these events behind us and there is more time to be on-line.
Thank you for checking in with us…we'll be back soon!!