Here is a quick share of some things "new to us" that we are incorporating into our homeschool this year.
We switched to using a calendar from Mona MELisa designs that sticks to the wall, so we are not restricted on pocket size for our add-ons.  In the past, the images I slid into the pockets were limited to about 2/day.  Now that we have four kiddos with activities to keep track of, it was nice to be able to have a little more space.
We use a visual activity calendar that our kiddos can use to see which activities they have that day.  It may look like a lot, however keep in mind that Otter (PreK) and Charger (K) only "do school" for an hour – 1.5 hours a day; Night Owl (2nd) and Puma (4th) are schooling about 2.5 – 3 hours a day, depending on how motivated they are to study so they can move on with their day.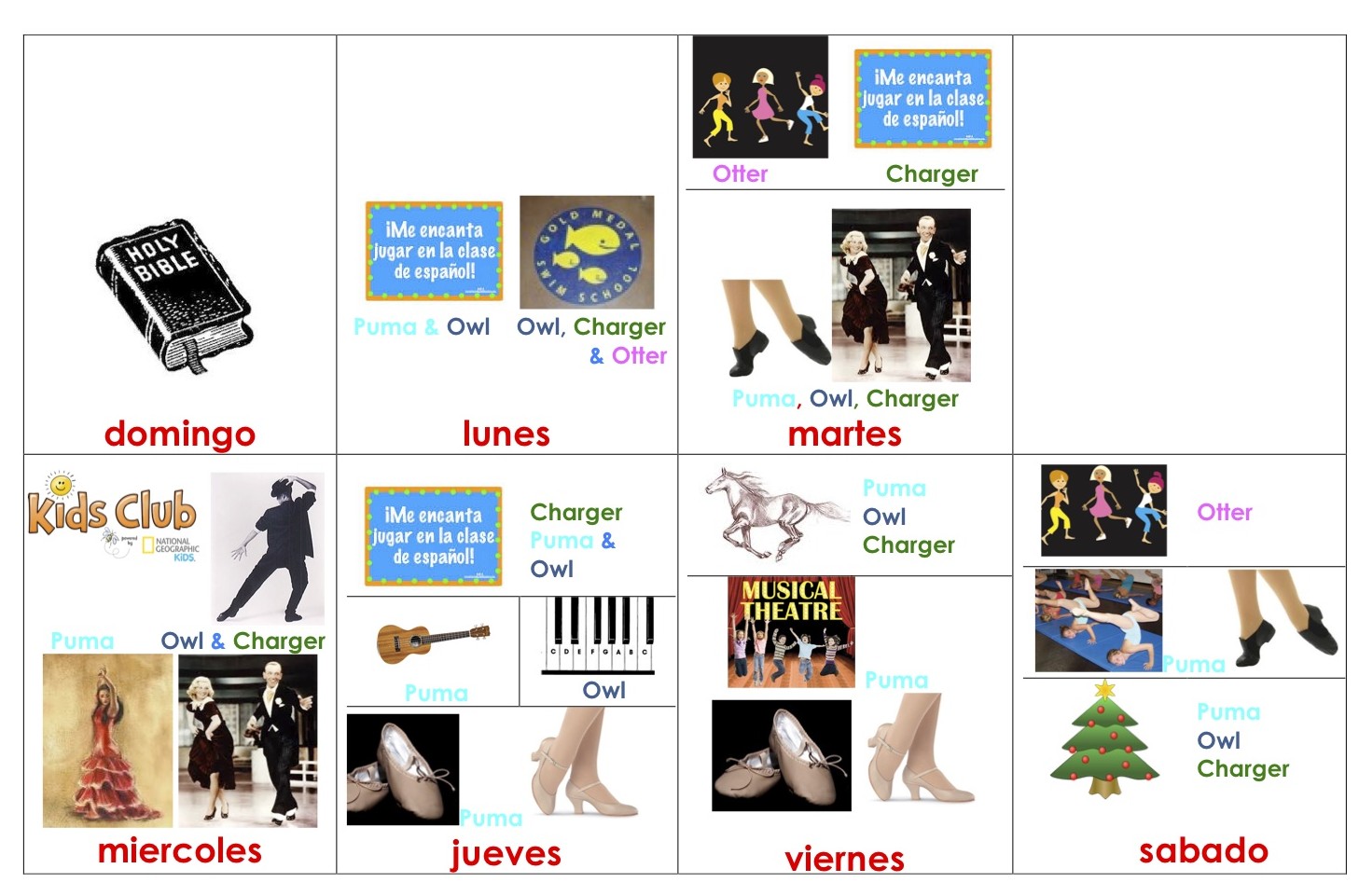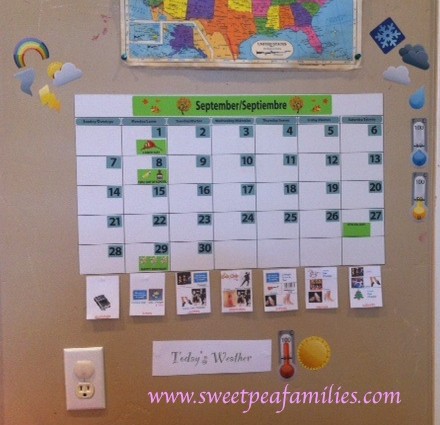 I repurposed the old calendar holder into a "Tablet Time Checklist" to keep track of their daily requirements that earn them their tablet time.  They fill in their accomplishments across the board with their color-coded marker, and then grab an achievement marker when they earn their tablet time for the day.  They have five things to do – schoolwork, reading, pet/plant chore, practice their instrument, and pick up toys+clothes: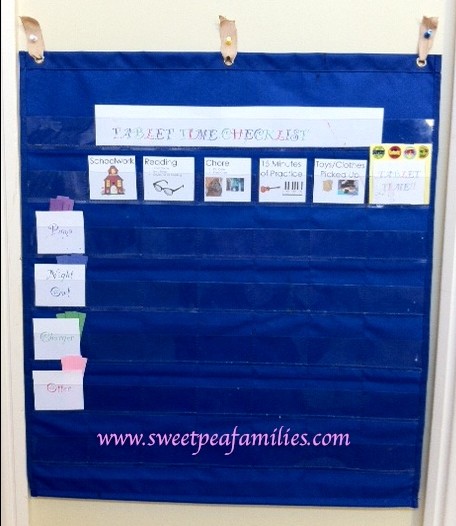 No surprise that my rules-oriented Puma asked how much time they got once they earned their device for the day 🙂
One more share – we added a puppet theater to our homeschool props.  The box of puppets came out immediately and all the kiddos took turns putting on a show.  Puma even pulled out her ukelele and "played music" for the shows.  I use "quotes" because so far she has three scales and three chords to play since she just started her lessons on this instrument yesterday…I am just thrilled to hear her playing and willing to share her music.
So these are three of our adds that did not cost a lot of money and still give us some new visual and sensory experiences for the year.  We re-use a lot of material from year to year, so it was nice to have new things (really two new bought at a discount and one repurposed) while being frugal at the same time.