We are short on time today as we have been enjoying some outside time…I will leave you with a couple of links…
One is to the blog post from Nature Kids Institute where they fill in the details on their Nature Connection Pyramid.  Ever since I saw this, we are striving to spend more time outdoors.  I really am looking forward to being up in the Rim Country again this summer so that we can take advantage of the National Park Service areas and do some hiking.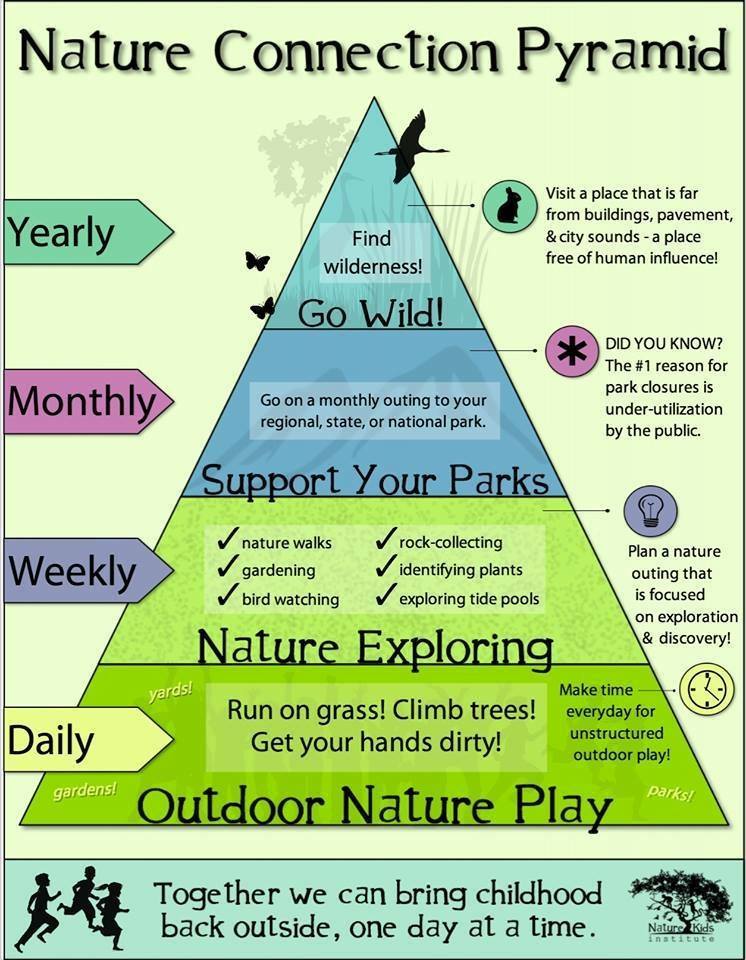 Read more about it here: http://bit.ly/1f2sWSF
The second is to a blog post over on Sweet Pea Births where we share ideas to reuse and repurpose a left over disposable wipes container:
Earth Day All Year Around http://bit.ly/1jGlN7S
Wishing you and your Sweet Peas a great time celebrating Earth Day!
Some Earth Day celebrations happening around Phoenix:
Earth Day Celebration
Free admission and great for all ages.  Fun & educational activities – discover nature, science and the great outdoors!  Experience hands-on activities, live animal presentations, and discover ways to live a more eco-friendly lifestyle from on-site vendors and exhibitors.
Veterans Oasis Park Friday @  4:00 – 7:00 pm
4050 E Chandler Heights Rd
(NEC of Chandler Heights and Lindsay Roads)
Chandler, AZ
Great Cloth Diaper Change
Saturday, April 26 @ 10:00am – 12:00pm
6111 S. All America Way Ramada #5 Tempe, Arizona 85283
The Great Cloth Diaper Change was originated as a way to raise awareness about the waste generated by disposable diapers on Earth Day.  It has grown into an annual Guinness World-Record setting event.  This year it will take place on Saturday, April 26th, 2014 at 11:00 a.m. local time. Everyone will change diapers at the same LOCAL time, allowing the change to roll around the globe with the clock. Join your local event and help set a new world record in 2014!  Click HERE  to find your nearest event.