How Does Your Garden Grow?
Did you know there are a couple of exceedingly easy ways to garden? Literally anyone can get started with a couple of easy steps:
If you are a DIY, want to save $$, you can use THIS handy guide from the Urban Farmer.  Greg Peterson has been home-gardening in the Phoenix area for years, and he makes a lot of his know-how available at no-charge online.  You can also take his classes for a reasonable fee to keep building on your gardening skills.
If you are DIY and can make a little investment in your garden, check out The Tower Garden. Even apartment dwellers can grow their own food using this brilliant upright garden system that uses water and aeroponics to grow food for your table.  You can make one payment or break it out into monthly payments.  I am going to see if I can keep track of what we are harvesting and what the cost for that food would be if we bought it at the farmer's market.  I am guessing the system pays for itself fairly quickly.
Here's the scoop on our home garden:
As a family, we are committed to whole food eating.  Our journey on that path started thanks to our son's food allergies, and we have only gotten better.  Part of that commitment includes growing our own food to the best of our ability.
We started with herbs in planter pots.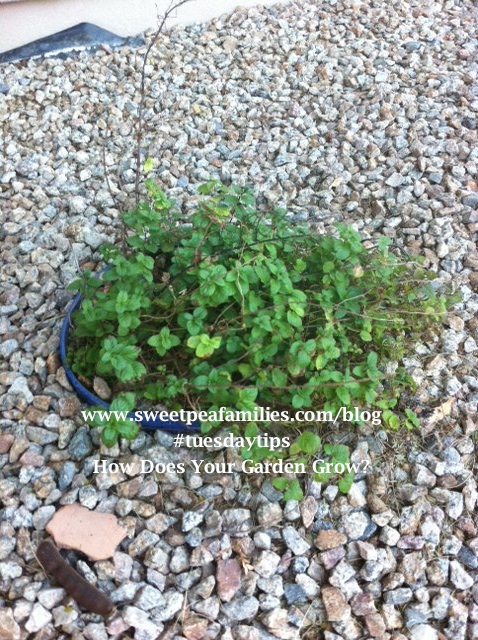 We moved into a home with a peach tree.  The kiddos have the joy of eating fresh peaches for a month out of every year.  I also learned how to can and make jam thanks to the incredible yield.
A couple of years later, we added a raised bed and some rosemary bushes.
Then we added more pots of herbs and some pomegranate when we remodeled the courtyard.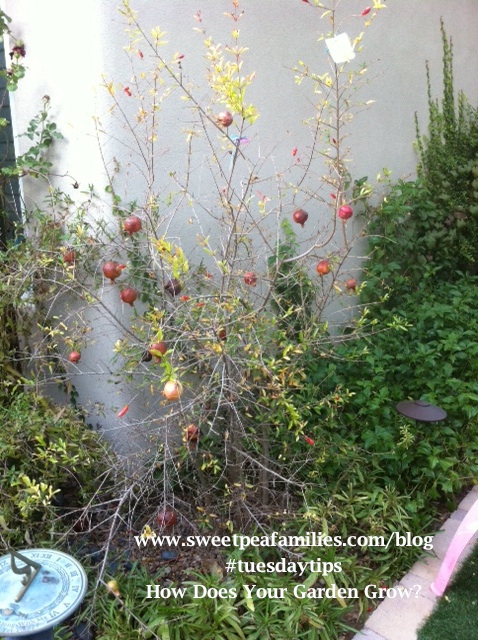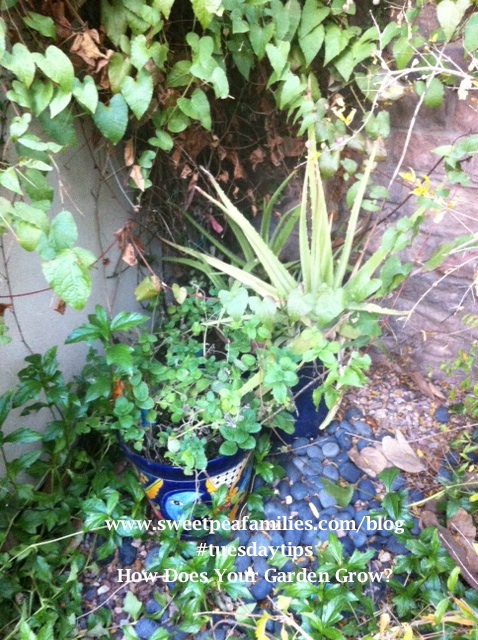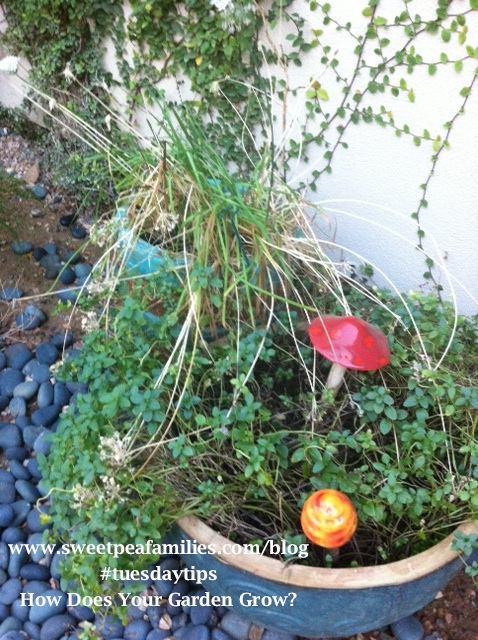 Last year we added a Tower Garden.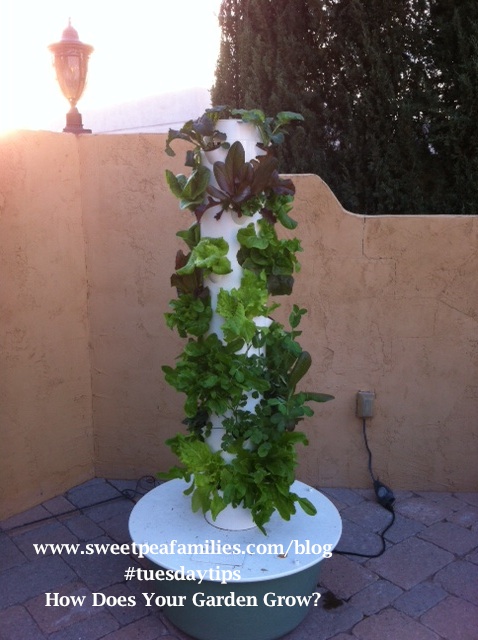 Here are some of the reasons it is important to us:
Connects the Sweet Peas to the earth.  We like for our urban kiddos to get their hands dirty and see, touch and taste dirt!
It exposes them to the scope of Creation – every living plant from the smallest flower to the tallest tree started out as a seed in the ground.
It teaches them patience.
It teaches them that the rewards are worth the effort, and that they are worth waiting for.
We have found that the Sweet Peas enjoy the "fruits" of their labor…for the most part, greens…and that they are more likely to eat them if they grew them with their effort.
They are learning how to use the herbs we grow to nourish and heal their bodies.
Here is what went into today's smoothies and we also offered it as a side during lunch and dinner: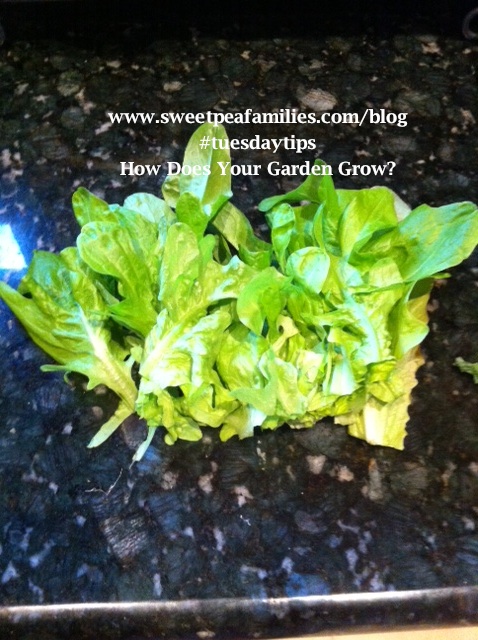 Today we planted garlic, and in the next few weeks we will replenish our herbs with thyme, basil, dill and lemon balm.
Do you home garden?  How/why did you get started? What are some of your favorite crops?