New Year's Eve & New Year's Day are quite possibly my two favorite days — the excitement of the evening, the opportunity for reflection and reminiscing and the promise and possibility of a new year. Every year for the past six years my husband and I have made a big deal out of preparing our resolutions on January 1st, each year seems to bring a different kind of format.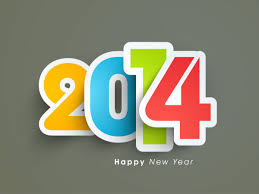 One year we did vision boards, a vision of our entire year. Things we wanted to remember each day, things we wanted to accomplish, things to look forward to, mantras, new skills to master, etc. We got to cutting out of magazines, printing pictures & sayings off line, arranging and glueing. We hung the boards in our office where we could see them every day. This was a particularly fun one, I don't know how much accountability this year had though — the boards had ALOT on them, probably enough for a lifetime, rather than just one year. Super fun nonetheless and I would really like to recreate this activity when our little T can participate.
Another year was more SMART goal oriented, very specific with specific plans in place to quantify, measure, access & evaluate and hopefully accomplish. These are great and my husband and I both LOVE checking things off of to-do lists but as we grew we became more focused on making the journey count, rather than just the feeling of completion.
The next year we focused on themes or sayings for the year, did we want this year to be about growth, or appreciation, kindness, calmness? Sometimes it was just a word, sometimes a year long mantra that could be placed on the refrigerator or other high visibility area.
At the end of 2011 I was expecting our little bundle of joy and knew I had BIG changes ahead of me in 2012. I was not returning to my job outside of the house and life as I knew it was going to be 100% different. This time I made "tasks" or reminders for each month, I knew this year was going to be about survival and necessary adaptation I would be ebbing, flowing, and changing all over the place and thought it would be nice to have little things that I could look forward to and accomplish. They included things like:
January – go to 4 prenatal yoga classes
March – write in baby blog each week
April  – don't stress!
May – practice sewing
September – plant a garden
I really liked this format too, it wasn't too overwhelming and I actually crossed off a lot of items! It made the coming and going of each month kind of fun too (:
Last year I came down with the worst case of the flu the day before New Year's Eve. We had reservations at our favorite restaurant to have a much needed date night out while baby stayed at Granny's and we had to cancel. I was throwing up for two days and finally just turning a corner on New Year's Day. We were staying with family and hoping to relocate soon and I am not sure if we actually made any concrete resolutions, this year turned out to be one heck of a crazy ride though and I could not possibly be one bit happier with where we are now!
I am not exactly sure how our "resolutions" are going to manifest this year — I saw this on Facebook yesterday though and we are definitely going to make these jars!  If we can keep it up over the next couple of years I think it will be so awesome to help T with a jar of his own.
I do know that I want to be more present this year, appreciate more of what is happening around me right then, find a way to help our toddler (& us!!) sleep more, learn to & practice sewing (this has been on the list for years, is 2014 the year!?), meditate more and a lot of other things I need to think on // regardless, it is going to be a great year welcomed in with champagne and some hoppin' john, collards and cornbread!
What are your resolutions for 2014? Do you have any New Year's Eve or New Year's Day traditions? How do you include your sweet peas? Happy New Year!!! <3