So our #wordlesswednesday is a day behind…just in time to wish you Happy Halloween!  We are on a little stay-cation this week, sans nanny…so we are a little behind on all things internet as we enjoy our children.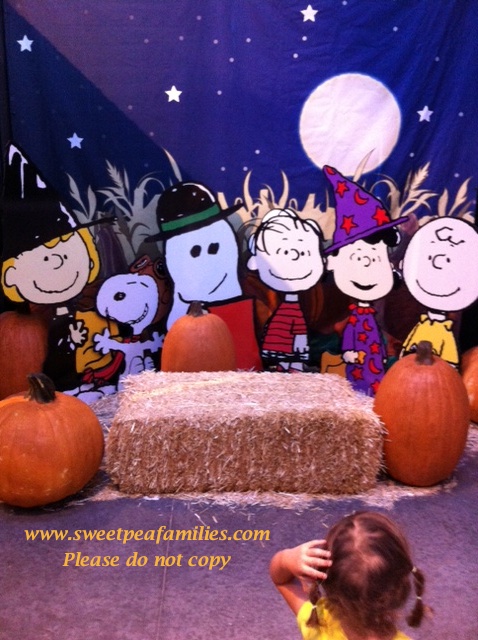 Picture from our trip to Bass Pro Shop – Otter didn't know what to make of the big cut-outs!!
 Scenes from our little stay-cation:
Kiddos checking out the antique buggy decked out for fall
Changer indulged Puma in some face painting – we can't decide if he is The Hulk, A Teenage Mutant Ninja Turtle, or Franken-face
 Our family project – Halloween treats for family, friends and students
For full instructions, visit ModernMom.com at http://bit.ly/17zLe81
We simplified the instructions – no inking for us!!